Tikehau Sampler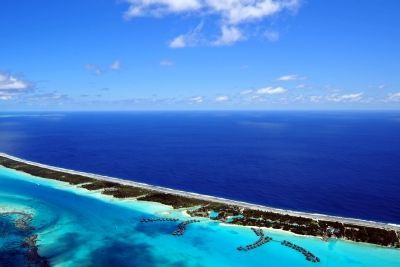 Tikehau Sampler
Lose yourself in Tahitian paradise with Tikehau Sampler. Considered one of the most beautiful atolls in the world, the abundance of life in the bright blue water could keep you searching for sea life for days. Go deep and snorkel or scuba and discover what lies under the surface. Canoe, kayak or enjoy a sunset cruise around this beautiful island, an adventure that will be sure to keep you longing for this sanctuary in the South Pacific.
Your Itinerary Includes:
...
Customizing the travel experience, Swain Destinations is the leading U.S. provider of completely personalized exotic vacation experiences. Since 1987, Co-Founders Ian and Linda Swain, and their dedicated team of destination experts have offered American travelers the opportunity to design distinctive trips to intriguing international locales, including Australia, New Zealand, the South Pacific, Asia, India, and Africa. From adventure-packed trips to leisurely getaways, Swain Destinations curates
...