Discover Tasmania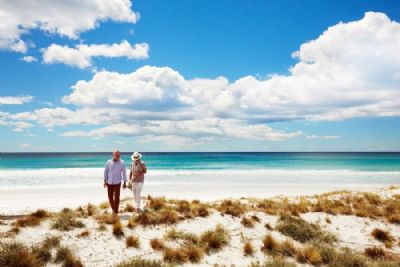 Discover Tasmania
Come take a walk on Australia's wild side on its island state, Tasmania. Separation from the mainland left this natural world uncompromised by a significant industrial presence. Its ecological freedom has prospered with thriving wildlife, deserted beaches, rugged mountains, wild rivers, and cool rainforests. Join worldwide nature lovers reaching the shores of this once overlooked state to discover a world entirely of its own.
Your Itinerary Includes:
...
Customizing the travel experience, Swain Destinations is the leading U.S. provider of completely personalized vacation experiences. Since 1987, their dedicated team of destination experts have offered American travelers the opportunity to design distinctive trips to intriguing international locales, including Australia, New Zealand, the South Pacific, Asia, India and Africa.
Whether celebrating a special occasion such as a milestone anniversary or simply looking to go on a one-of-a-k
...